About us
Polus Capital Management ("Polus") is an investment management firm specialising in alternative credit strategies. Polus was launched in 2022 following the strategic combination of two leading European credit managers, Cairn Capital and Bybrook Capital.
We invest in a flexible manner across the capital structure and liquidity spectrum using a relative value framework grounded in intensive fundamental credit analysis with a strong emphasis on capital preservation.
Our unconstrained investment philosophy combined with robust risk management has enabled us to navigate multiple market cycles as long-term stewards of capital.
Our capital base is underpinned by institutional investors including public pensions, corporate pensions, endowments, foundations, insurance companies and family offices.
We have an experienced team of investment and non-investment professionals based in London and New York.



*AUM refers to assets under management and advice and includes CLO vehicles managed by Cairn Loan Investments LLP ("CLI I") and Cairn Loan Investments II LLP ("CLI II"). CLI I and CLI II are not affiliates of each other nor of Polus, but Polus established them and provides them with support services. AUM includes committed but uncalled capital across various vehicles Figures as at 30 September 2022 and are approximate and subject to rounding and FX fluctuations.


Our approach
Established track record

Established track record
We are an experienced team with a proven history of deploying and managing capital throughout market cycles to capture attractive risk-adjusted returns.
Bespoke, innovative solutions

Bespoke, innovative solutions
We provide capital solutions to address complex problems that capture attractive returns for investors while prioritising capital preservation.
Embracing complexity, unlocking value

Embracing complexity, unlocking value
We combine intensive fundamental analysis with rigorous scenario analysis and seasoned structuring expertise to unlock and drive value creation for investors.
Intellectual curiosity

Intellectual curiosity
We are a team of critical thinkers who are willing to challenge the established norms and adapt our perspectives to navigate changing market landscapes.
Tenacity

Tenacity
We tackle challenges head-on and understand that perseverance and determination are key to our success.
High integrity

High integrity
We value individuals who are guided by sound principles and who seek to conduct themselves and manage our business according to the highest standards.
Responsible stewards of capital
At Polus, we believe that the responsible stewardship of our investors' capital is central to achieving our mission.
We strive to generate long-term, sustainable value for our investors and investing responsibly helps us to make the best investment decisions and ultimately, reduce risk. As a firm, we have demonstrated our commitment to upholding the highest standards by becoming a signatory of several industry initiatives including the PRI, SBAI and UNGC.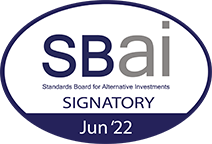 Our team
Our team's breadth of skills, deep expertise and diversity of background are a critical source of value creation and a key driver of success. Our senior leadership team has an average of 20+ years' experience in the investment management industry.
The Senior Leadership Team
Nicholas Chalmers
Chief Executive Officer
London
>
Andrew Burke
Chief Investment Officer of Leveraged Credit
London
>
Robert Dafforn
Chief Investment Officer of Opportunistic Credit
London
>
Glen Mifsud
President
London
>
Melanie Davison
Chief Operating Officer
London
>
Samantha Bartlett
Chief Financial Officer
London
>


Contact us
Contact us
For general enquiries

+44 (0)20 7259 4800

For media enquiries

+44 (0)20 7952 2000 (24 hours)